Friday, May 27, 2005
Friday Night Cat Blogging
Sophia likes this sleeping spot...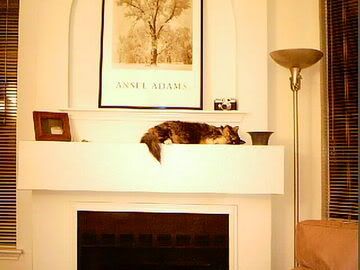 2 Comments:
This is one of my favorite Sophia pictures! Thanks!

How does she get up there? Is that a chair on the right?
By

E. McPan, at 12:04 PM, May 28, 2005
Thanks! Yeah, she jumps up there from the chair and then sprawls out for a couple hours.

I think that I need a better digital camera. My free camera that came with my Dell 4 years ago isn't doing nearly as well as it should.
By

Curtis, at 3:10 PM, May 28, 2005