He wouldn't make this mistake: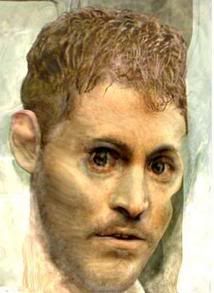 Curtis as painted by El Greco through the
St. Andrew's Perception Laboratory Face Transformer
. It takes your picture and then does something with math that I don't understand.
I found this at through Julie who had
her photo rendered as if Modigliani
(one of my favorites) had painted it. She also links to other people who have rendered there photos;
here
,
here
,
here
, and
here
.