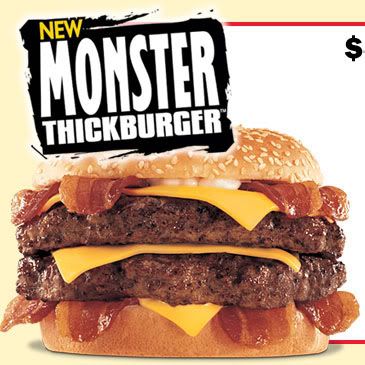 That's money!
The Hardee's Monster Thickburger seeks to gain the marketshare for those wanting
fat-ridden, calorie-burdened, back breaking hamburgers
. This one is one-uping the Jack Burger, which, itself, is golden.
This Thickburger is a thing of beauty: two 1/3-pound patties, four pieces of bacon, and American cheese served on a buttered sesame seed bun, and crowned with a little spat of mayo, all of which adds up to 1,420 calories and 102 grams of fat.
Yahtzee!